GMC Sierra Owners Manual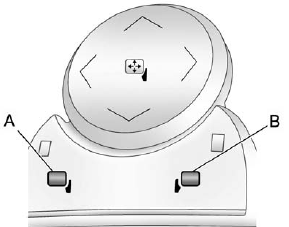 Vehicles with outside power mirrors have controls located on the driver door.
To adjust each mirror:
1. Press (A) or (B) to select the driver or passenger side mirror.
2. Press the arrows on the control pad to move the mirror up, down, right, or left.
3. Adjust the outside mirror so that the side of the vehicle and the area behind are seen.
4. Press either (A) or (B) again to deselect the mirror.









© 2022 www.gmcmaster.com. All Rights Reserved.