GMC Sierra Owners Manual
Footnotes — Maintenance Schedule Additional Required Services — Normal
a) Check all fuel and vapor lines and hoses for proper hook-up, routing, and condition. Check that the purge valve, if the vehicle has one, works properly. Replace as needed.
b) Or every four years, whichever comes first.
c) Do not directly power wash the transfer case output seals. High pressure water can overcome the seals and contaminate the transfer case fluid. Contaminated fluid will decrease the life of the transfer case and should be replaced.
d) Or every five years, whichever comes first. See Cooling System on page 10‑19.
e) Or every 10 years, whichever comes first. Inspect for fraying, excessive cracking, or damage; replace, if needed.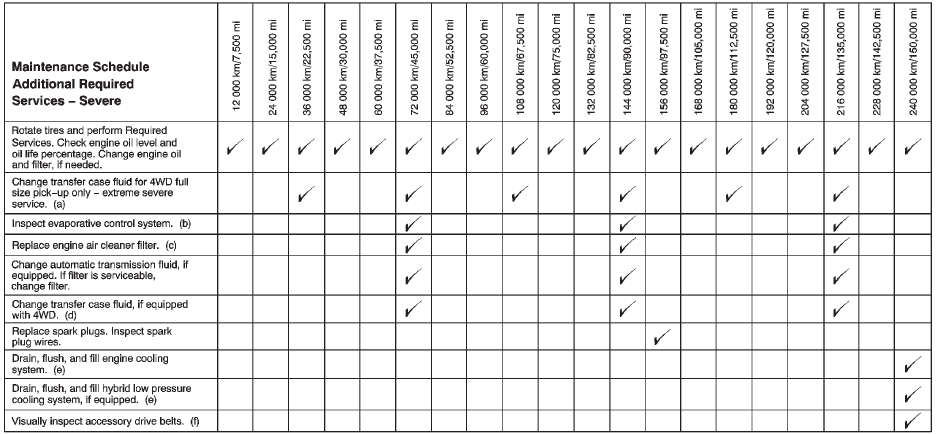 © 2022 www.gmcmaster.com. All Rights Reserved.